Posted under:
General
Posted on: May 4, 2015
Don't Let Missing Teeth Cause You to Miss Out on Life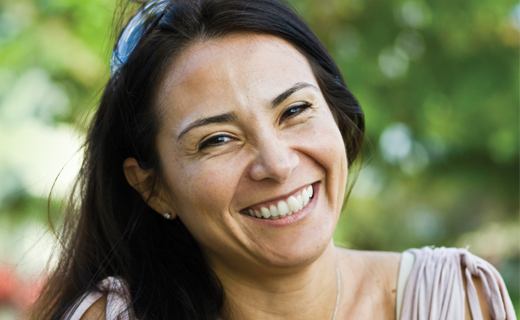 If you're missing one or more of your teeth, you're not alone. Nearly half the adults in the U.S. have at least one missing tooth. But even if you're missing all your teeth, Towncare Dental can help. Join us for a free seminar to learn how dental implants can quickly improve your comfort, oral health, speech, ability to eat, and self-confidence.
This life-changing procedure is not only affordable, but it requires little downtime for the patient. Dental implants are replacement teeth that match your own natural teeth. Since they include replacement roots, they provide a strong foundation for the replacement teeth. The typical success rate is 98%.
Regardless of how you lost your tooth or teeth in the first place—whether due to tooth decay, gingivitis, or injury—our unique dental implant procedure will have you smiling again in no time. The consultation and x-rays are free.* And if cost is an issue, we can help with affordable financing options.
So, sign up today for our free dental implant seminar. After you learn more about the benefits of dental implants, you'll enjoy wine, cheese, and other refreshments. Just make sure you reserve a seat soon. Although the seminar is free, space is limited.
Don't let missing teeth stand between you and a more rewarding life. Our natural-looking, life-changing dental implants will give you the confidence to live, eat, and smile freely again.
Join us for a free dental implant seminar at one of our affiliated Specialty practices in South Florida:
Tuesday, May 19, 6:30 to 8:00 p.m.
Dental Specialty Center at Baptist
8940 North Kendall Drive, Suite 1001E
Call 305.407.1017 to RSVP today. Space is limited.
In addition to dental implants, we also offer:
Denture Alternatives
Oral Surgery
Esthetic Solutions
All-Ceramic Crowns
Veneers
Sedation Dentistry
Financing Options
* Free initial consultation and x-rays. Not to be used in conjunction with any other offer, discount, or reduced-fee program. Not valid on previous treatment or treatment already begun. Offer expires 6/8/15. THE PATIENT AND ANY OTHER PERSON RESPONSIBLE FOR PAYMENT HAS A RIGHT TO REFUSE TO PAY, CANCEL PAYMENT, OR BE REIMBURSED FOR PAYMENT FOR ANY OTHER SERVICE, EXAM, OR TREATMENT WHICH IS PERFORMED AS A RESULT OF AND WITHIN 72 HOURS OF RESPONDING TO THE ADVERTISEMENT FOR THE FREE, DISCOUNTED, REDUCED-FEE SERVICE, EXAMINATION, OR TREATMENT. LIC#DN20050