After graduating from Nova Southeastern University College of Dental Medicine, Fort Lauderdale, FL with her Doctor of Dental Medicine degree in 2010, Dr. Anne Broderick worked as a research assistant at the University of Miami. Although she loved the medical research field, she realized that she needed to have more interaction with people rather than sit in a lab, so she made the decision to practice dentistry in an office.
Dr. Broderick takes the time to get to know her patients, their treatment goals and their expectations. It is important to her that her patients understand what is causing their issues and how they can resolve it. Dr. Broderick has trained using the most current therapies available to treat periodontal disease and techniques utilized in implant dentistry.
She received her General Practice Residency Certificate from the Christiana Care/Wilmington Hospital, Wilmington, DE, in 2011 and her Certificate in Periodontics from the Nova Southeastern University College of Dental Medicine in 2014. As a periodontist, her primary goal is to save her patient's natural teeth, using implant placement as a last resort. Dr. Broderick is a proud member of the American Academy of Periodontology, Academy of Osseointegration, American Dental Association, Florida Dental Association and the Florida Association of Periodontists. Dr. Broderick is a Board Certified Periodontist.
When not in the office, her one year old daughter keeps her busy, but she still tries to play tennis and cook when she can.
Book Online Now
Complete the form below to book your appointment today.
See How We're Helping to Deliver Safe Smiles Everyday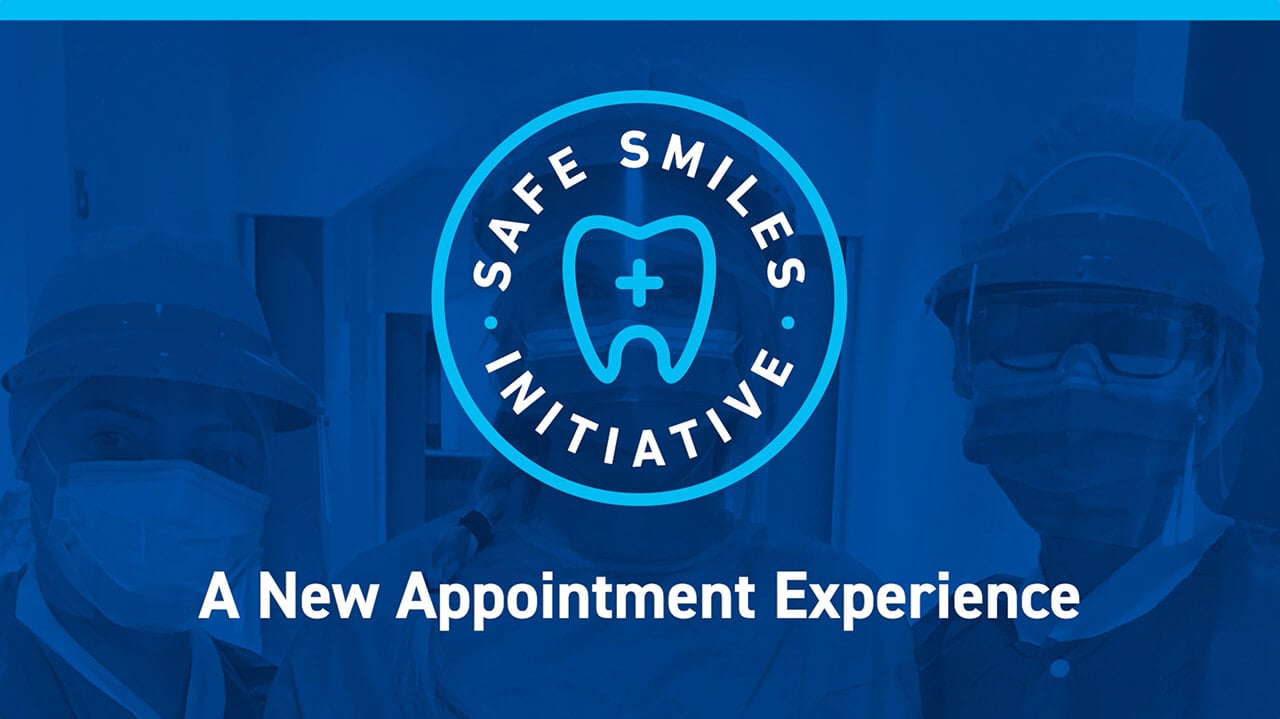 Office Hours
Monday

8:00 AM – 5:00 PM

Tuesday

8:00 AM – 6:00 PM

Wednesday

8:00 AM – 5:00 PM

Thursday

8:00 AM – 5:00 PM

Friday

8:00 AM – 5:00 PM
CareCredit
CareCredit is a healthcare credit card designed for your health and wellness needs. Pay for the costs of many treatments and procedures through convenient monthly payments.
Our patients leave smiling


The staff is very friendly and helped me with my anxiety

Amie F.



I'm very pleased to have found such a great Dentist now that I live in Florida full time. The staff was courteous, helpful and considerate. Dr. Litvak was as professional as could be. She was very pleasant, patient, professional and took the time to thoroughly cover her assessment and recommended treatment plan. I have a great deal of confidence in her and the staff and will recommend to oth…

Dennis B.



Very friendly, very organized, great prices and great staff.

Stephanie M.



Caring, professional service, happy with restoration.

David B.



My family and I drive 40 minutes from our home to have a highly qualified, honest, and caring dentist. All employees in the office are friendly, happy, and willing to go above the call of duty to help patients. I personally have overcome phobias about going to the dentist knowing I can now trust mine.

Lori H.



Everyone is very nice and knowledgeable. Always a good experience

Sylvia W.



Staff is always cheerful, professional and they have proven to be very good listeners when I have a concern about anything mouth related – and I don't know all the correct terminology but they listen to what I'm saying and answer back using correct terminology- and they always make sure we are all on the same page.

Beth L.



Everyone is always courteous.

Jose(manny) A.



World class quality call from my oral surgeon. Front office staff took a people first approach

David M.



The staff who is extremely caring and compassionate.

Gina G.



Love love love this place! Had 11 cavities and was scared to death of getting them fixed. Dr Litvik did my fillings, she was so gentle and talked me through the whole process. Kim cleaned and made my teeth look beautiful! The entire process was completely pain free and my teeth feel 1000% healthier! The entire staff is friendly and very accommodating, I think I found my new permanent dental office…

Ian H.



Friendly efficient staff. Excellent dentist. Great follow-up. Everyone works well together and they are very patient centered. My gum health has greatly improved since I started to go there.

Diane H.



Emergency tooth fracture was handled promptly, efficiently, and professionally. Staff is friendly and supportive.

Diane H.



The first appointment was for consultation, and new x rays. I felt they were very thorough and answered all of my questions, and were willing to spend whatever time was necessary to gain my confidence. Also seemed to be ahead with newer technology than my previous office. Staff was friendly and knowledgable.

D Z.



Everything was on time, and the work was excellent on the new crowns….

Donna Z.



The staff is kind, freindly and patient. They also work to help get the care you need on the budget you have.

Nicole R.



The high quality of dental care delivered by Dr. Angela Litvak is rare. She is professional, thorough, and knowledgeable and in addition, demonstrates an unusual degree of concern for her patient's well-being. I can say with all honesty that in all my 73 years, Dr. Litvak is the best dentist I have ever encountered. I would recommend her without reservation to anyone who needs a dentist. The…

Pat P.



The dentists and staff at Towncare Dental in Bonita Springs are the most caring and competent people my wife and I have ever experienced. We highly recommend Towncare Dental.

Tom V.



Quality and caring atmosphere.

Thomas V.



Awesome Dentists and Staff

Thomas O.



Dr. Hall and his entire staff are amazing. It is as if they instinctively know what it takes to relate to you and to meet your needs. They are kind and compassionate and amazing. Dr. Hall's office will do things once and it's done right. I am impressed with this office's customer service

Gina G.



Staff was very courteous and the ease of getting an emergency appointment .

Barbara M.



Good people, good attitudes, good service, good results.

Jack H.



Everyone is always helpful and ready to go.

Maryann C.



Everyone, starting with the receptionist all the way to the other lady at the reception when the patient leaves tested me with great professionalism. I would be more than glad to recommend your offices to everyone I would know us looking for dental work.

Erika A.



You handled all my issues well and did a great job

Scott C.



Professional service and personal level of care by all levels of staff

David M.



The staff is very friendly and informative.

Thomas O.



Everyone is friendly and nice!!

Christopher O.



Great people who care about the patients.

Thomas V.



Great service!

Thomas V.



The staff was very friendly. They did an excellent job explaining every step of my visit. I felt very welcomed for this being my first visit.

Samantha P.



Everyone in the office is very friendly and are competent.

Thomas V.



Great service from every department

Alex R.



I have a hard time going to the dentist and everyone is very considerate of my feelings

Linda S.



Everybody friendly

Fred N.



A great office with a friendly staff, I enjoyed my visit here. It was very clean and Dr.Hall has great bedside manner. I will definately return here for my cleanings and future dental work.

William L.



Dr. Hall and his assistant were outstanding! They were so friendly and kind. They made sure they went over all information and ensured both myself and my daughter, who came with for my tooth extraction, felt comfortable. And, as always, the lady at the service desk is very kind.

Beata L.



Friendly and fast

Carole H.



Excellent in every aspect

Gerard M.



Everyone in the office is wonderful, so friendly and helpful and I have recommended the office to others already.

Patricia H.



Great care, professionalism and kindness! I have never had a problem of any kind. They take my uneasiness at the dentist seriously.

Amanda H.



I have been a patient here for several years. Staff is always very personable. Was referred to a specialist

Janice M.



consistently excellent service from everyone in the practice

Susan H.



I always have a good experience in this office. Everyone cares that I am comfortable and I get excellent care from the hygienists.

Rad F.



Professional, accomadating, and kind. Lauren was very efficient during the process. Towncare Dental is great.

Brennon D.



In my first three visits the entire staff has been wonderful to work with…they have been very respectful and patient. Dr. Terrero started working on me today and he has been one of the best dentists I've ever been to.

Michael D.



On my visit, I discovered a very kind, concerned, and helpful staff. They happily answered all of my questions and encouraged me to ask more! Dr. Kevin Hall was funny, knowledgeable, and – most important to me – gentle. The registration questionnaire asked about any negative dental experiences, and Dr. Hall addressed my fears with kindness and understanding. I highly recommend Dr. Hall…

Kelley F.



Pleasant staff and quality work

Adam M.



Wonderful office. Staff is amazing, including office manager, dentist, and all assistants. Have been a patient for a year and have been treated like family from day one. Like most I fear going to the dentist and they make it as comfortable and pleasant as humanly possible. them all and will continue to recommend and speak highly of Towncare Dental of Bonita!!

Gina D.



Staff was friendly. I did not have to wait. The Doctor provided good information.

Susan B.



Friendly and comforting customer service :)

Genevieve H.



Everyone is friendly and I don't have to wait. The schedule is maintained efficiently.

Sarah B.



Courteous and professional staff. Clean office.

Kimberly G.



Friendly efficient staff. Excellent dentist. Great follow-up. Everyone works well together and they are very patient centered. My gum health has greatly improveed since I started to go there.

Diane H.



My boyfriend was having a dental emergency and the staff at Towncare was amazing. They were able to fit him in same day and pull the tooth. Kelly was very caring and Dr Terrero was quick with pulling the tooth and getting him out of pain. Would recommend to friends and family.

Serena R.



Friendly efficient staff. Really a well run office and a courteous group of professionals. Excellent hygienists, dental assistants and the dentist is really easy to work with. My teeth and gums have never been in better shape.

Dvhalas



I had a wonderful experience. The office setting is very relaxing and the staff is amazing. I would recommend this office to anyone seeking a pleasant dental experience.

John B.



Everything went smoothly.

Edward S.



Going to the dentist is not a favorite thing for people to do, the office people and dentist made the experience as pleasant as possible, they were courteous and caring.

James P.



The staff and how professional they all are.

Barbara S.



Friendliness, individual treatment, and timeliness

Ava C.



Great Dentist and assistant. They were an awesome team so professional!

Kathryn S.



Great service, very clear with the procedure

David C.



The staff and doctors are are fantastic. They are very professional and at the same time they make you feel right at home !!!

John P.



Everyone is always very friendly and professional.

Charles B.



Great office, great staff, great experience. I was very anxious about my visit but everyone was kind and professional and did their best to make me feel comfortable. Will be returning for the rest of my dental work. Highly recommend.

Elizabeth M.



I have never had a less than great experience with this dentists office. The staff is great and I always feel at ease. I used to hate going to the dentist until I found Towncare.

Kelly H.



Efficient- we always get in right on time! Friendly- super important when somebody is getting ready to put their hands in your mouth! I definitely don't just feel like a number. And even more importantly for me, they take really great care of my daughter as well! I don't even live in Bonita, but prefer to go to this office and will not be changing anytime soon!

Marsha L.



I have been using this Bonita office for the past ten years. They are always friendly and coordinate well between front desk, hygienist and dentist. My favorite is Kim my hygienist she is always very thorough, friendly and informative of current products on the market for healthy teeth and gums. Going to the dentist is never an easy thing but keeping up with it and staying proactive is what this o…

Danielle M.



The friendliness of the staff

Linda M.



I always feel welcome and so comfortable in this office, the staff is wonderful and Monica is a very special lady. It is nice to enjoy going to the dentist.

Patricia H.



Excellent and professional practice

Gerard M.



I have recommended this office to multiple friends already.

Robert C.



Jessica was amazing. Very easy to talk to and clearly loves what she does. She took the time to help explain everything and breakdown of costs–VERY HELPFUL! Dr. Hall was pleasant and thorough. I found my new dentists!

Justin S.



Both Jessica and Dr. Hall provided us with a world class experience. They were fast, friendly, efficient, and by far changed the way I look at going to the dentist. I will not go elsewhere.

Shawn K.



I absolutely love coming here. The girls are so fun yet professional. Everyone is friendly and warm but make you feel like you're getting the best treatment. I usually dread going to the dentist, but it's always a good time while i'm here :)

Aeramsey411



Kim is one of the best hygienist I have ever had. She is very gentle and informative. The office is up to date with the newest technology. And everyone makes you feel very comfortable.

Agusta B.



Awesome dentist and staff. They get you feeling comfortable and will take great care of you and your smile!

Jacob W.



there's a reason i come from fort myers fl to this office. everyone is really nice, they listen to you and they care. they have great knowledge. i would not go no where else. the two girls in the front im sorry don't know their names but they are the best. love them!!

Briantorres1991



This place is the best dental office I have ever been too… the dentist all the way too the assistants and the front desk ladies are so caring and kind. God has blessed this place of employment.

Lite W.



Good care by everyone, dentist, hygenist and staff.

Jose A.



Friendly, professional and sincere

Rebecca G.



Everyone in the office is so friendly makes you feel good

Dennis K.



No long wait in lobby. Staff personable. Quality cleaning.

Sharie L.



It's always a pleasant personalized visit. The professional staff knows my history and works with me in ensuring I have the healthiest teeth and gums possible.

Beth L.



Timely, quick and thorough

Thomas Q.



courtesy of front desk staff; concern for my oral health by all providers.

Sandra T.



Good people – clean teeth – healthy gums.

William H.



Kim (long time employee) is wonderful.

Mary Z.



Unbelievably helpful and considerate!!! Thank you so very much!!! Ken rector.

Kenneth R.



I always get good care

Wilba W.



Dr. Terrero and his staff are fantastic. Everyone from the front office team to the assistants and hygienists to Dr. Terrero are very professional and caring. I have been a patient for many years and would not dream of going anywhere else.

George R.



Everyone on the team is very professional and caring

George R.



Always have a pleasant experience with this Towncare Team

Sydney L.



Fast and easy in and out! Will be coming back.

Sissy Y.



This is the only dentist's office that I have been to that I did not dread. I used to hate going to the dentist. The staff is very personable and friendly. They actually treat you like a human and not a number. Wouldn't go anywhere else.

Kelly H.



Wonderful experience. Very pleasant Dr. and staff. Definitely recommending to my friends and family.

A. F.



Everyone was helpfully and took care of my problem

John V.



…have always been treated well by professional staff…and the quality of the care is excellent.

Janice R.



Friendly staff and efficient

Celeste M.