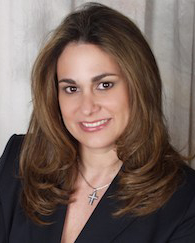 With twenty years of experience in everything from routine dental check-ups and fillings, to complex dental problems, Dr. Ailyn Silvestry is straight forward, thorough and very informative with her patients. Her pleasant and calm demeanor along with the personal attention she provides to each of her patients, makes going to the dentist a more relaxing and enjoyable experience. She knows that a healthy smile is not only a wonderful asset but also a benefit to your overall good health. Dr. Silvestry offers her patients the highest quality dentistry with a personal touch. She was named Dentist of the Year by the Consumer Research Council of America.
Dr. Silvestry attended Marquette University School of Dentistry, Milwaukee, WI earning her Doctor of Dental Surgery degree. She is also certified in and focuses on Invisalign®, Sleep Apnea and Neuromuscular dentistry as well as teeth whitening, cosmetic treatment and veneers.
Dr. Silvestry is a member of the Kabbalah Centre Charitable Causes (KCCC) organization and the Missionaries of the Poor. When not at the office she enjoys horseback riding and boating.
Dr. Silvestry's favorite dentist joke:
A woman and her husband interrupted their vacation to go to the dentist. "I want a tooth pulled and I don't want Novocaine because I am in a big hurry" the woman said, "just extract the tooth as soon as possible and we'll be on our way." The dentist was quite impressed. "You're certainly a courageous woman. Which tooth is it?" The woman turned to her husband and said "show him your tooth dear."