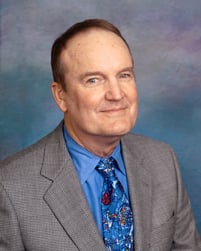 Dr. Harold Beddall is highly skilled in all phases of general dentistry including crowns and bridges, partial and full dentures, cosmetic dentistry, root canal therapy, extractions, implant restoration, Zoom whitening and mercury free restorations. For 35 years, he has educated his patients about proper oral hygiene and the bad habits that can result in wear and dental breakdown of hard and soft tissues.
Dr. Beddall attended the University of North Carolina School of Dentistry, graduating in 1980 with his Doctor of Dental Surgery degree. From 1980-1984 Dr. Beddall served with the U.S. Navy as a member of their Dental Corp. Dr. Beddall maintains the highest professional standards through his memberships in numerous organizations such as the American Dental Association, the Florida Dental Association and the South Florida District Dental Association.
An avid animal lover, Dr. Beddall donates his time to several local animal rescues including the Akita Rescue of Florida and the Broward Ferret Rescue and Rehab Center. He is also an active member at Temple Judea. When not in the office or volunteering, Dr. Beddall enjoys spending his time outdoors. Fishing, diving, playing tennis, bird watching, astronomy, reading and kayaking are just a few of his pastimes.