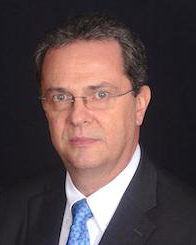 An accomplished dental professional who truly cares about his patients, Dr. Arenas has been putting smiles on faces since 1984. He received his Doctor of Dental Medicine from Nova Southeastern University's College of Dental Medicine, where he also won an award for his studies in radiology.
Dr. Arenas continues to stay abreast of the latest advancements in dental care through his membership in the American Dental Association, the Florida Dental Association and the International Association of Dentomaxillofacial Radiology. Proficient in both English and Spanish, he has shared his considerable expertise with dental students at Nova Southeastern University and the Colombian Academy of Dentistry.
When not at the office, Dr. Arenas can be found indulging in his passions for photography and soccer. He and his wife are the proud parents of two wonderful children, Maria Alejandra and Andres Felipe.