General Dentist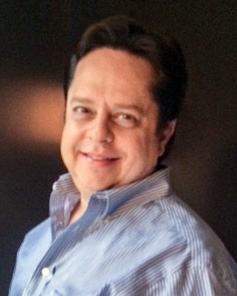 Dr. Rafael Nadal has been practicing dentistry for over 20 years. He is originally from Mayaquez, Puerto Rico, and received his Dental Degree from Marquette University-Milwaukee, WI in 1996.
Silvia Vinas, RDH
Hygienist
Office Hours
Monday

8:00 AM – 5:00 PM

Tuesday

8:00 AM – 5:00 PM

Wednesday

8:00 AM – 5:00 PM

Thursday

8:00 AM – 5:00 PM

Friday

8:00 AM – 3:00 PM
CareCredit
CareCredit is a healthcare credit card designed for your health and wellness needs. Pay for the costs of many treatments and procedures through convenient monthly payments.
Our patients leave smiling


Very pleased with the services.

Gay D.



Very nice! Me encantó el trato y lo mas importante ,yo me encuentro en el grupo de personas que le tienen mucho miedo al dentista y fueron tan amables y tan profesionales que me ayudaron a quitarme el miedo. Estoy muy contenta con ellos.

Darsy H.



Cleanliness. Customer Service. Dr Nadal is through and explained everything very well. Cindy is so nice and compassionate. Great staff! Highly recommend!

Wendy M.



Trustworthy doctor, hygienist and staff

Luis R.



Friendly and competent staff, and a dentist who listens and cares.

Catherine D.



The staff took really good care of me on this visit. No complaints

Kevin C.



Everyone was very kind and my appointment began promptly

Brittany F.



Dr. Nadal and his staff are absolutely amazing!! I have not been to the dentist in eight years due to a horrible experience that I had with a different dentist. The staff and Dr. Nadal made me feel extremely comfortable when I was incredibly nervous. I would not go anywhere else. This office is fantastic! I highly recommend them.

Calie V.



Wonderful attention to customer service and the fact that I feel like Towncare Dental does a great job of offering services (and product) that are if not cutting edge – at least newer – technologies in dentistry.

Launa S.



I have been embarrassed about missing teeth, implants without crowns, and other dental problems for years. I left the office feeling so glad that I had scheduled the appointment! I felt very comfortable with the Dr. Nadal and trusted that he would really help me. I found Cindy Colon to be very caring and for that I am deeply grateful.

Marjorie C.



This past visit really clinched it for me because of the warm and caring relationship that exists among the employees in this practice. I saw Dr. Nadal in the role of a patient teacher with a dental assistant, enjoyed the laughter and banter that comes from a genuine enjoyment of working together and relaxed in the knowledge that I had made an excellent choice.

Marjorie C.



Great Service provision. Friendly and caring staff

Claudette J.



I arrived early and they took me back early. Everything was clean and they explained everything to me.

Leeann S.



Personal service. Dentist came in to my periodontal cleaning to check an issue I was experiencing. Dr. Nadal addressed it right then. It makes a difference to have personal service from your dentist and the staff!

Natasha W.



Good service, friendly and skilled professionals.

Stephen M.



Friendly staff and enjoyable experience.

Susan J.



I love the staff and the professionalism in the office.

Samorea N.



I am very satisfied with the procedures and the customer service.

Babara C.



Towncare Dental of Winter Park is a wonderful dental practice. They treat all their patients so well, and even know them by first name! Friendly greetings are given as each established patient enters the office, while new patients are provided with a very warm welcome. Dr. Nadal is a WONDERFUL dentist, who is very caring and patient. He answered all of my questions and is even researching some new…

Cathi D.



Quality work. Friendly staff. Clean environment.

Elizabeth C.