General Dentist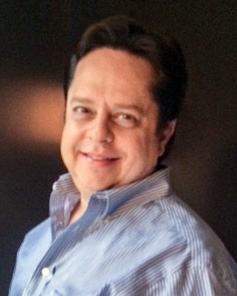 Dr. Rafael Nadal has been practicing dentistry for over 20 years. He is originally from Mayaquez, Puerto Rico, and received his Dental Degree from Marquette University-Milwaukee, WI in 1996.
Silvia Vinas, RDH
Hygienist
Office Hours
Monday

8:00 AM – 5:00 PM

Tuesday

8:00 AM – 5:00 PM

Wednesday

8:00 AM – 5:00 PM

Thursday

8:00 AM – 5:00 PM

Friday

8:00 AM – 3:00 PM
CareCredit
CareCredit is a healthcare credit card designed for your health and wellness needs. Pay for the costs of many treatments and procedures through convenient monthly payments.
Our patients leave smiling


Great service and personalities.

Glen K.



Great people! Great office! Great dental experience!

Dustan S.



Excellent care, friendly staff.

Raquel P.



Love the staff and especially the quality of work the doctor does !

Nicole K.



The staff and the service was amazing.

Babara C.



Everyone was so kind and patient and skilled.

Jean M.



Wonderful attention to customer service and the fact that I feel like Towncare Dental does a great job of offering services (and product) that are if not cutting edge – at least newer – technologies in dentistry.

Launa S.



The customer service and the professionalism of the staff.

Heather J.



I love the staff and the professionalism in the office.

Samorea N.



Excellent treatment,staff are amazing.

Yasmine O.



I have been embarrassed about missing teeth, implants without crowns, and other dental problems for years. I left the office feeling so glad that I had scheduled the appointment! I felt very comfortable with the Dr. Nadal and trusted that he would really help me. I found Cindy Colon to be very caring and for that I am deeply grateful.

Marjorie C.



This Dentist listens to his patients and is very caring. It surprises me to say it, but I enjoy him and his staff more every time I come. And that is saying something since I have dreaded coming to the dentist for years.

Marjorie C.



Very nice! Me encantó el trato y lo mas importante ,yo me encuentro en el grupo de personas que le tienen mucho miedo al dentista y fueron tan amables y tan profesionales que me ayudaron a quitarme el miedo. Estoy muy contenta con ellos.

Darsy H.



Very pleased with the services.

Gay D.



Great customer service

Allison K.



Family run. Community oriented. The right place for improving ones appearance and experience.

Scott M.



Excellent and profesional staff. The doctor is very good and make me feel confortable while he was doing the procedure. First time i dont have panic to see a dentist.

Lizette C.



Everyone is so helpful and professional.

Amy H.



Everyone was very kind and my appointment began promptly

Brittany F.



Friendly and helpful staff! Everyone was so fantastic.

Kelly K.