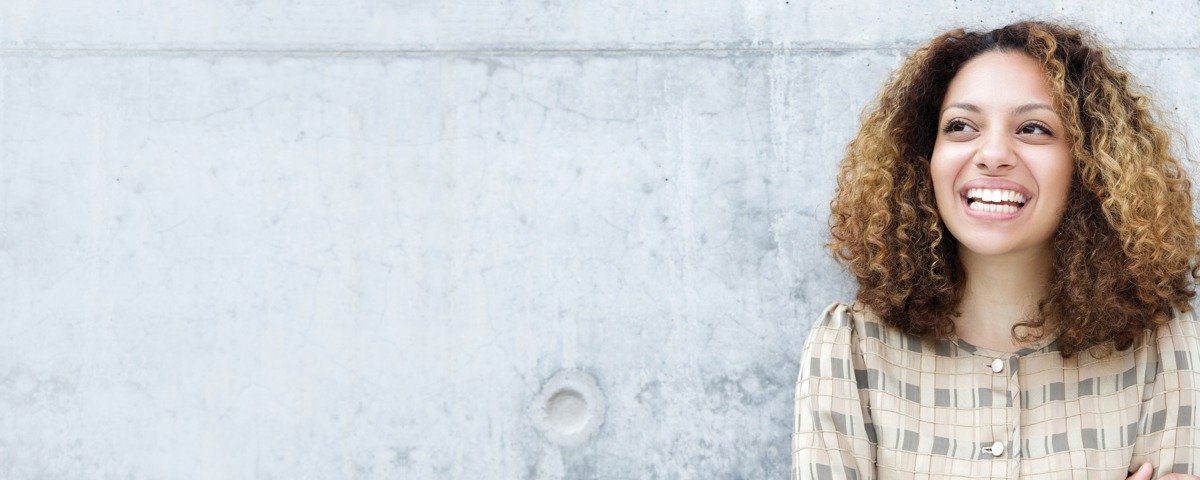 Includes comprehensive exam and X-rays
First Visit Overview
Thank you for selecting our office for your dental care. To ensure that we properly diagnose your dental needs, your first visit with us will include a comprehensive exam and all necessary x-rays. Our clinical team will review the results of your exam and x-rays and discuss any necessary future treatment you may need. We understand that every patient is different, and we treat each patient as an individual with unique dental needs and conditions.
Our goal is to provide you with the most comprehensive dental care. Call us today at (407) 901-4351 or book an appointment online.
Online Patient Registration
How to Avoid Dental Problems
Proper dental care is important for all ages. Good dental health requires regular dental check-ups and professional cleanings, so small problems don't become more serious and expensive to treat. It is recommended that you receive professional dental check-ups and cleaning at least 1-2 times per year. Your teeth were designed to last a lifetime, and they can with proper care, which includes correct gum care.
Good daily dental practice includes:
Brush after meals with a toothbrush that has soft or medium bristles.
Use toothpaste with fluoride.
Use dental floss every day.
Eat fewer sweets, especially between meals.
Do not smoke or chew tobacco products.
Visit your dentist for regular check-ups.
Book Online Now
Complete the form below to book your appointment today.
Office Hours
Monday 7:00 AM – 5:00 PM
Tuesday 7:00 AM – 5:00 PM
Wednesday 7:00 AM – 5:00 PM
Thursday 7:00 AM – 5:00 PM
Friday 7:00 AM – 5:00 PM
CareCredit
CareCredit is a healthcare credit card designed for your health and wellness needs. Pay for the costs of many treatments and procedures through convenient monthly payments.
Our patients leave smiling


Trustworthy doctor, hygienist and staff

Luis R.



Wonderful attention to customer service and the fact that I feel like Towncare Dental does a great job of offering services (and product) that are if not cutting edge – at least newer – technologies in dentistry.

Launa S.



Towncare Dental of Winter Park is a wonderful dental practice. They treat all their patients so well, and even know them by first name! Friendly greetings are given as each established patient enters the office, while new patients are provided with a very warm welcome. Dr. Nadal is a WONDERFUL dentist, who is very caring and patient. He answered all of my questions and is even researching some new…

Cathi D.



I have been embarrassed about missing teeth, implants without crowns, and other dental problems for years. I left the office feeling so glad that I had scheduled the appointment! I felt very comfortable with the Dr. Nadal and trusted that he would really help me. I found Cindy Colon to be very caring and for that I am deeply grateful.

Marjorie C.



Dr. Nadal and his staff are absolutely amazing!! I have not been to the dentist in eight years due to a horrible experience that I had with a different dentist. The staff and Dr. Nadal made me feel extremely comfortable when I was incredibly nervous. I would not go anywhere else. This office is fantastic! I highly recommend them.

Calie V.



Best dental clinic I have ever been to! The staff is beyond friendly and personable, they are understanding, patient and extremely caring. Even though I was slightly afraid to come back to the dentist after a horrific experience in another place, I was pleasantly surprised and satisfied. I look forward coming back (and not sure a lot of people can say the same about their dentist's)

Danny S.



The staff is wonderful. The dentist very gentle.

Chanda P.



Dr. Nadal is a very good dentist and has a very pleasant manner. Also, his staff is first rate.

Susan P.



I arrived early and they took me back early. Everything was clean and they explained everything to me.

Leeann S.



Excellent and profesional staff. The doctor is very good and make me feel confortable while he was doing the procedure. First time i dont have panic to see a dentist.

Lizette C.



Office is so nice about letting you know each step of the process. They are all capable and friendly. I love this office for all my dental needs.

Catherine D.



The BEST! Such a nice and wonderful staff. WoW! I need a lot of work but have put it off because, like many, I fear every part of the dentist office visit. I had two teeth pulled that were killing me and it was a total breeze. I don't have insurance and was totally affordable. Very nice waiting room area and office with up to date equipment everywhere. Also, tv's at every chair is a big plus t…

Don I.



The customer service and the professionalism of the staff.

Heather J.



Everyone is so helpful and professional.

Amy H.



Excellent dental care and knowledgeable, courteous staff.

Catherine D.



Friendly staff and enjoyable experience.

Susan J.



Personal service. Dentist came in to my periodontal cleaning to check an issue I was experiencing. Dr. Nadal addressed it right then. It makes a difference to have personal service from your dentist and the staff!

Natasha W.



Great Service provision. Friendly and caring staff

Claudette J.



Quick, excellent service

Fred C.



Always a pleasant experience at this office. Everyone is very knowledgeable and friendly. Dr Nadal is a wonderful dentist.

Mark E.



Great Staff..friendly. Dr. was really good

Deborah S.



Friendly, no annoying upselling, efficient with the service.

Alexander E.



The experience from beginning to end with Towncare Dental Winter Park is simply amazing. From the time you walk in and you are greeted by Angela at the front desk, she is always so patient and pleasant to work with. Then you have the Dental Assistant Luis who is absolutely amazing. He's a perfectionist and is willing to work with you and for you to make you happy during the time you are ther…

Taneisha P.



Dr. Nadal and Luis are always so gentle and thorough when working with me. All of my friends and family know about Dr. Nadal and the Towncare Dental team!

Taneisha P.



Great people! Great office! Great dental experience!

Dustan S.



Everyone was very kind and my appointment began promptly

Brittany F.



Staff is very friendly and professional.

Susan J.



caring

Eva Q.



Great carré with compassion.

Ricchine B.



professional and caring

Eva Q.



Everybody is really nice and Dr Nadal is great

Kevin C.



Very pleased with the services.

Gay D.



I had a teeth cleaning. Wonderful and knowledgeable staff!

Suzanne B.



Great care, courtesy, and efficiency.

Linda M.



Very kind and informative staff. Dr Nadal was so easy to talk to and friendly. Dr Nadal and his staff provided a lot of helpful education as well as reassurance for my dental health.

Mallory P.



The staff took really good care of me on this visit. No complaints

Kevin C.



The staff and doctors are caring and pleasant.

Marva E.



The best experience at a dentist visit. Friendly and helpful

Nancy S.



Great service, great staff !!

Nicole K.



I am very happy with the care I receive at your office. The new dental hygienist was excellent. She was very thorough and I was really impressed with her.

Holly L.



Very caring

Eva Q.



Great staff, we were in and out, very accommodating when it comes to scheduling appointments

Marquel S.



Great customer service

Allison K.



Great customer service !!

Nicole K.



Very nice! Me encantó el trato y lo mas importante ,yo me encuentro en el grupo de personas que le tienen mucho miedo al dentista y fueron tan amables y tan profesionales que me ayudaron a quitarme el miedo. Estoy muy contenta con ellos.

Darsy H.



Great service and personalities.

Glen K.



Dr. Nadal is the only dentist who has ever made me feel so comfortable I could literally fall asleep in the chair! He is very gentle and an expert at what he does. His office staff, his wife and office manager especially, has really helped me begin to repair my smile into something I can be proud of!

Kelly H.



The reason is that everyone the the office is kind and welcoming. First time in my life I don't dread going to dentist office.

Rosemary D.



Fabulous office.

Teri B.



Luiz, Cindy, Carmin and the doctor genuinely care about the patients and Luiz and the doctor's bedside manners are the best.

Abdurrahman S.



Professional and caring

Eva Q.



I am very satisfied with the procedures and the customer service.

Babara C.



Everyone was extremely personable! Very friendly! Explained things clearly and honesty. Great experience!

Dustan S.



Family run. Community oriented. The right place for improving ones appearance and experience.

Scott M.



This Dentist listens to his patients and is very caring. It surprises me to say it, but I enjoy him and his staff more every time I come. And that is saying something since I have dreaded coming to the dentist for years.

Marjorie C.



Professional & caring dentist & staff

Ruby H.



Staff is helpful and professional.

Amy H.



I am very satisfied with the customer service. The staff are very warm and caring, they make you feel like you are family. I love the environment. The doctor is great! He explains things and does not mind answering questions. He makes sure the work is done properly and that you are happy with it. This is a rare quality in this day and time, but very much needed!

Babara C.



Dr. Nadal does phenomenal work. This year, he has done two crowns for me and a few fillings, and I'm happy with every single one of them. My bite has remained the same through all this work, the crowns feel very natural, and Dr. Nadal has always gone above and beyond in explaining any risks associated with any of the work being done. He has also been very good about allaying my fears about d…

Sean S.



This past visit really clinched it for me because of the warm and caring relationship that exists among the employees in this practice. I saw Dr. Nadal in the role of a patient teacher with a dental assistant, enjoyed the laughter and banter that comes from a genuine enjoyment of working together and relaxed in the knowledge that I had made an excellent choice.

Marjorie C.



The staff are friendly, ensure your questions are answered, and the wait was minimal. The dentist was gentle and thorough with my checkup.

Natalie S.



Great and friendly service

Patricia N.



The entire staff at the Winter Park location are caring and helpful in every way. I feel comfortable using TownCare Dental.

Glen K.



Concern and care shown for my grandson's teeth

Eva Q.



Dentist very gentle.

Raquel P.



Friendly and competent staff, and a dentist who listens and cares.

Catherine D.



Friendly dentist and staff members who are very accommodating and sensitive to my needs.

Glen K.



The staff and the service was amazing.

Babara C.



Knowledge, professionalism and compassion.

Deborah V.



Make me feel more comfortable with some complex procedures like crowns and bridges.

Natasha W.



I love the staff and the professionalism in the office.

Samorea N.



Going to the dentist can be downright scary. The dr. And staff are easy going and do an excellent job. That works for Me.

Natasha W.



The staff is friendly. They call me by name. It is a nice professional office.

Chanda P.



Dr. Nadal and his staff are very competent and very concerned.

Raquel P.



Excellent care, friendly staff.

Raquel P.



Staff was great and pleasant, especially Cindy. Dr. Nadal is a wonderful dentist.

Jorge C.



The office staff is welcoming and helpful and my hygienist is really awesome (she is friendly, gentle, and leaves my teeth super clean).

Natalie S.



Friendly and helpful staff! Everyone was so fantastic.

Kelly K.



Dr. Nadal and all the staff there were great!

Bethany C.



Excellent treatment,staff are amazing.

Yasmine O.



The staff was friendly and knowledgeable and made me feel at ease.

Samuel W.



Cleanliness. Customer Service. Dr Nadal is through and explained everything very well. Cindy is so nice and compassionate. Great staff! Highly recommend!

Wendy M.



The staff is very professional and helpful. While getting my teeth cleaned, she explained the process, area of improvement/concern and a course of action.

Amy H.



Dentist very gentle and thorough.

Raquel P.



Great atmosphere, friendly staff & dentist

Ruby H.



Dr Nadal and his staff were professional and helpful with my out of town emergency. My crown repair held until I got home to my dentist. Thank you for allowing me to enjoy Disney world Dr Nadal!

Ruth W.



Love the staff and especially the quality of work the doctor does !

Nicole K.



Excellent dental hygienists, I have gum problems and they give me valuable advice. Excellent front desk, I had a problem getting antibiotics as I need to pre med, they handled it so I didnt have to. Excellent doctors, I have several crowns and they were a le to do it without hitting the nerve so I didnt need root canals. Good job everybody!

Leslie F.



Quality work. Friendly staff. Clean environment.

Elizabeth C.



Good service, friendly and skilled professionals.

Stephen M.



Friendly Staff and what I feel is a genuine level of concern for my well being

Natasha W.



Everyone was so kind and patient and skilled.

Jean M.



I just love the people and the way that they take care of their patients. If you have a special need, they go out of their way to make sure that it can happen.

Nicole K.